Writer
John Sayles, Richard Robinson, Alex Simon
Tagline
Lost River Lake was a thriving resort... Until they discovered...
Distributed By
Showtime Networks
Released on
October 1, 1995
Piranha was a 1995 made-for-TV horror film, a remake of the 1978 film of the same name. It was produced by Roger Corman, who also produced the original, and written by John Sayles and Richard Robinson, who also wrote the original. The film was only the third acting gig for a 12-year-old named Mila Kunis.
Plot
Piranha is about a school of killer piranha descending upon the bustling Lost River Lake Resort. A private investigator, Maggie McNamara (Alexandra Paul), is hired by the wealthy resort owner J.R. Randolph (Monte Markham) to find his missing daughter. During her search she and local resident Paul Grogan (William Katt) stumble upon a deserted Army research facility and unwittingly release the Piranha into the river.
Cast
Mila Kunis as Susie Grogan
Kehli O'Byrne as Gina Green
William Katt as Paul Grogan
Alexandra Paul as Maggie McNamara
Soleil Moon Frye as Laura
Leland Orser as Terry Wechsler
Darleen Carr as Dr. Leticia Baines
Lorissa McComas as Barbara
Trailer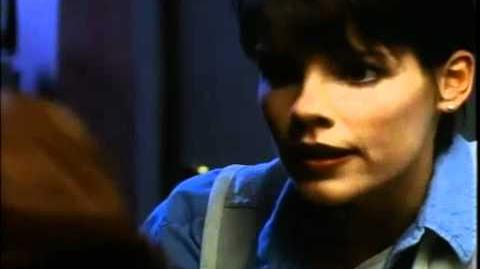 Ad blocker interference detected!
Wikia is a free-to-use site that makes money from advertising. We have a modified experience for viewers using ad blockers

Wikia is not accessible if you've made further modifications. Remove the custom ad blocker rule(s) and the page will load as expected.